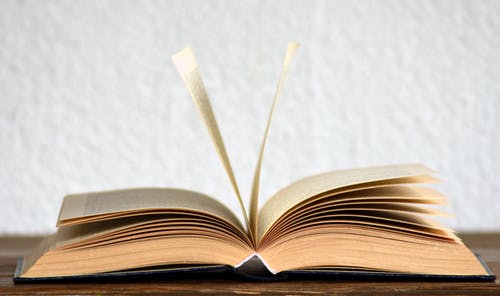 THE PERCOL STORY
PERCOL rapid repair technology originated with a United States Air Force research project begun in 1983 to create improved Bomb Damage Repair Techniques for airfields.. Rapid repairs for bomb damaged runways were needed for the 33 NATO Air Bases in Europe. No available repair materials satisfied speed and structural requirements for runways under the full range of the conditions of weather and temperature needed by the Air Force. The University of Texas performed research using pre-placed aggregates and an acrylic polymer, methyl methacrylate (MMA). Brookhaven National Laboratory formulate polymer concrete systems based on Furfural Alcohol thought suitable for this requirement. But it was the BDM Corporation and Batelle Columbus Laboratories with polyurethane products formulated by PERCOL Chemists that finally met the full range of performance needs of the United States Air Force for RAPID RUNWAY REPAIR.
After AirForce approval of PERCOL polymers in 1984, products were submitted to Leo Ferroni of the California Department of Transportation Research Laboratory in Sacramento and to Mike Sprinkel of the Virginia Transportation Research Counsel at the University of Virginia. By 1988 rapid repair processes specifically for roads and bridges were in use on our interstate highways. Materials were safe to use and repairs provided long term durability with short cure times (repairs open to traffic within 10 minutes!). And, for the first time, durable winter repairs were practical.
On October 17, 1989 at 5:04 p.m. the San Andreas fault shifted, and the people in the San Francisco Bay Area felt the violent shaking for 15 seconds. A freeway collapsed on itself. A 50 foot section of the San Francisco-Oakland Bay Bridge crashed to the deck below. The Bay Bridge sustained heavy damage, and for the first time in 50 years, was closed.
PERCOL Elastic Cement was selected by CALTRANS officials for the repair of the epoxy modified asphalt overlay for the upper deck of the San Francisco Bay Bridge. Repairs were completed in 10 days without disrupting other required work.
Thus began PERCOL rapid repair for roads, highways, bridges, runways & aprons ... traffic ready in 10 minutes ...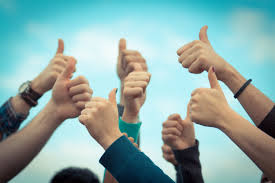 PERCOL TESTIMONIALS
Alan Eades
Manager, ATCO Frontec Europe, Kandahar Afghanistan Airfield Project

"..... GeoFlo. It is an excellent product which we have used many times to patch holes in the airfield surfaces caused by everything from divots made by dropped engine parts to rocket damage. We have found the dopey soup great for filling small shallow depressions and gouges in the asphalt as well.
Regards
Alan Eades
Manager
Roads and Grounds
ATCO Frontec Europe
Kandahar Airfield Project"

Paul Von Norman
Caltrans Maintenance Supervisor, Escondido, CA
"I need a product to handle crack repairs, spalling, and particularly bridge decks and approaches where different rates of flexibility are a problem. I've tried all the alternatives but nothing works like this.
It's really amazing - I've never had a single failure, and I started using it on an R&D basis since 1988. You can expect 10 years of life from your repairs."
Tom Pellerin
Caltrans Maintenance Supervisor, Lancaster, CA
"It's an excellent product... particularly for shallow depressions or alligatored surfaces like wheel ruts. I save on labor - 40% of the crew needed for the asphalt crew, in fact it can be spot-applied by a single worker. To make it even more economical, I extend it by mixing it with clean aggregate."
Bill Kirk
Public Works Road Maintenance Supervisor, Lake Forest, CA
"I love it... I use it anywhere I've got a problem - potholes, manholes, alligatored surfaces. It works well, and lasts long."
Stephen Ricker
Manager, Corporate Aviation Services, Wal*Mart Stores, Inc.
"Percol repaired a badly cracked and broken section of taxi-way to our hangers... the alternative was a very expensive replacement of the concrete, but Percol cleaned up the damage beautifully. And the repair to our asphalt parking lot is excellent too."
Chris Finberg
Department of Field Operations, Las Vegas, Nevada
"This is the second year we have used the material on our roads, and its advantages make it well worth our investment. I would have never started using this material if I didn't know/think that it has the ability to perform at an acceptable level."
Carl Cartwight
General Manager, Facilities Maintenance, Wal*Mart Stores, Inc.
"I used the Percol products to repair the cracked and chipped areas of concrete at the entrance to our Home Office building. The job was done quickly and simply - this stuff really works"
PERCOL USERS: AIRPORT REFERENCES
McCarran International Airport, Las Vegas
SeaTac Airport, Seattle, Washington
John F. Kennedy Airport, New York
Dulles International Airport, Washington DC
MBS International Airport, Saginaw, Michigan
Pittsburgh Airport, Pennsylvania
Portland Airport, Oregon
Newark Airport, New Jersey
Nashville Airport, Tennessee
Richmond International Airport, Virginia
O'Hara Airport, Chicago, Illinois
Raleigh-Durham Airport, North Carolina
Mineta San Jose International Airport, San Jose, CA
Williams Gateway Airport, Mesa, AZ
Charleston County Aviation Authority, Charleston, SC
P.A.F. Base Lahore, Pakistan
Roads and Grounds, ATCO Frontec Europe, Kandahar Airfield Project
PERCOL USERS: MILITARY REFERENCES
US Air Base-Ballard-Iraq
US Air Force-Elmendorf Alaska
Tyndall Air Force Base – FL
Charleston Air Force Base- SC
Applied Research Associate for Tyndall Air Force Base –Florida
Pyramid Services, Palmdale CA (Space Shuttle + Heaviest Jets)
Pacific Missile Range Navy- Hawaii
Maya Foreign Trade- Iraq US Forces (290 five gallon (5 gal) Pail Kits
Beale Air Force Base, CA
Dover Air Force Base, DE (400 gl. for Iraq )
Langley AFB, VA (72 Kits GeoFlo & 33 Kits Alligator Glue)
Army Corps of Engineers, Vicksburg, MS (10/10gl. Kits Percol Alligator Glue).
Langley Air Force Base for Kandahar, Afghanistan (216 each 5 gel kits of GeoFlo Asphalt Repair Slurry)
PERCOL USERS: INDUSTRIAL REFERENCES

White Sands Missile Range-White Sands, NM
United Methodist Publishing (300 gallons) Nashville ,TN
Curcio Enterprises, Sun Valley, CA
Pluracom, Atlantic-Sidney, NC Canada
Speegle Construction.-Cocoa, FL
Hydro Tech, Inc.-Oak Ridge, TN
Dalton Enterprises-Cheshire, CT
Courtesy Chevrolet –San Diego, CA
FNF Construction-Tempe, AZ
Deans Paving & Construction-Raleigh, NC
Lockheed Martin- Reston, VI
Bridgestone/Firestone-Fort Stockton, TX
Evergreen Coho Resort-Chimacum, WA
Berry General Engineering-Ventura, CA
Pike Industries- Belmond, NH
Lewis & Tanner Paint-,Syracuse, NY
Newman Supply-Houston, TX
Renovation Unlimited Inc.-Washington, DC
The Seven Springs Villas Assoc- New Port Richey, FL
Landing of Tarpoon Springs - Tarpoon Springs, FL
City of Surrey–Surrey BC, (Canada)
Ersley Electric- Grand Islands, NE
Tilcom Delaware-Dover, DE
Boshung America LLC- New Castle., PA
Duval Asphalts Products – Jacksonville, FL
Lowe's Motor Speedway-Concord, NC
Landis Wash & Libe-LC- Litiz, PA
United Methodist Publishing –Nashville, TN
Ganna Construction, Bartlett, IL
Alli Ann Inc.-Cherry Hill, NJ
ICI Paints- Carollton, TX
International Truck & Engine Corp.-Forth Wayne, IN
Air Purchases Inc.- Burlington, ME
Grade South-Beach Island, SC
Malta International Airport- Luga, Europe
City of Seward-Seward, AK
Task Force Flooring-Sharon, MA
University of Nevada-Reno, NV
Source All-Marble Falls, TX
Ambiotic Engineering Group, Inc- Brownsville,TX
Comco, Columbia, SC
Dynamic Design& Mfg.Co.-Niwot, CO
City of Woodenville - Woodenville, WA
Chandler Construction- Burlington, WA
Burts Cold Door repair-Huntington Beach, CA
NJ Water Supply Authority- Allerwood, NJ
Hydrotech Inc.-Oak Ridge, TN
Speegle Construction-Coco, FL
Dalton Enterprises-Cheshire, CT
CHS Airfreight Terminal-Charleston, NC
City of Seward, (Substation) , AK
WSDOT Maintenance, Tacoma, WA
CALTRANS Maintenance, CA
NBC / UNIVERSAL STUDIOS ORLAND, FL
PERCOL USERS: RESIDENTIAL REFERENCES
Brat Mc Vay, Jr.-Escondido, CA
Denis Wedcol- Fort Stockton, TX
Bill Ledinson-River Hills,WI
Sterling Hall-Durnham, NC
Jim Hofford-Rochester, NY
John A. Sardell-San Jose, CA
Ron Leonard-Sacramento, CA
Bruce Kirkland-Detroit, MI
James Anderson-Beach Island, SC
Thomas F Garettson-Key Largo, FL
Vern Paterman-Carson City, NV
James Nault-St. Petersburg, FL