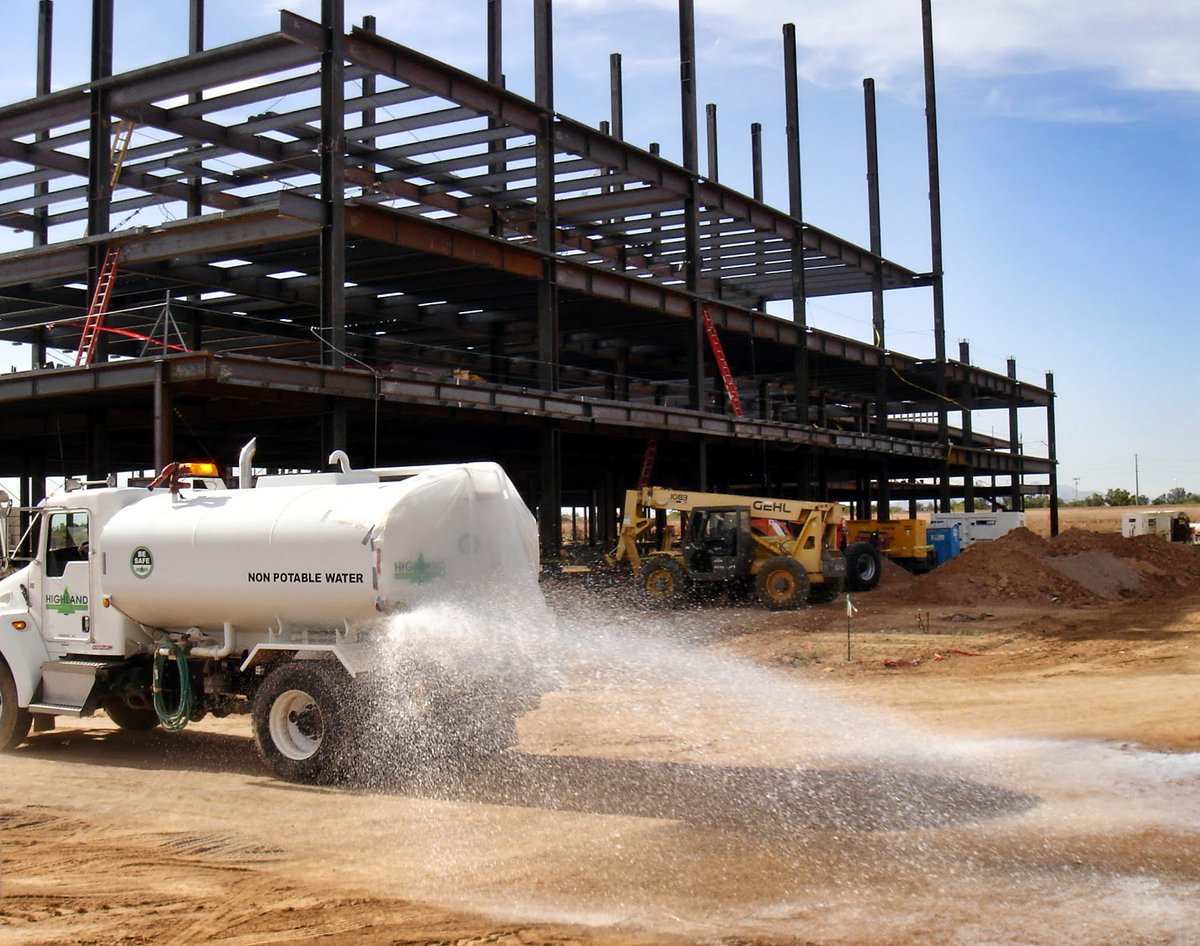 Soil stabilization and dust control solutions to commercial, industrial and military customers worldwide
Yhe most advanced, 'green' soil stabilization, erosion control, dust control, and pot hole repair products and solutions on the market today. We specialize in making hard driving surfaces both economically and ecologically from your existing soil and/or aggregate with GeoCHEM soil stabilizers and dust control agents.
These products are strong, affordable, and green, for wind and water erosion control, dust and sediment control, stockpile capping, embankment stabilization, gravel road construction, repair, preservation, and road base stabilization.
A Product for Every Application
No matter what your dust control or soil stabilization needs are, we have a product that will meet your needs. Our line of dust control and abatement products were developed in the laboratory and tested in the field so you can feel confident no matter which dust control solution you choose.
TerraGlue - Economy Grade Engineered Copolymer Emulsion Dust Suppressant
TerraTac - Mid Grade Engineered Copolymer Soil Stabilizer and Dust Control Agent
TerraLock - High Grade Engineered Ultra-Pure Synthetic Dust Control Fluid
TerraTac Dry - Engineered Copolymer Soil Stabilizer and Dust Control Agent Powder
Our Products are the industries standard due to our insistence on high performance soil stabilization and dust control products that can stand up to rigorous testing both in the lab and in the field. Our commitment to quality and performance has led to our involvement and testing in hunderds of real world situations. The following library of reports, presentations, specifications, approvals and other similar documents follow:
The following literature requires Adobe Acrobat Reader, or other PDF reader.
Resources and PDF's
YUMA Helipad Dust Abatement Test
Testing of Dust Suppressants for Water Quality Impacts
Dust Palliative Products Used on Alaskas DOT Roads and Airports
Applying Water or Palliatives in Alaska
Evaluating Dust Palliative Performance and Longevity using the UAF DUSTM
Dust Control on Unsurfaced Roadways
Dust Mitigation in Temperate Climates
Industry Brochure - Military Usage